About La Dee Da Wiki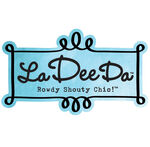 La Dee Da Wiki is a wiki about the doll franchise, La Dee Da by Spin Master. Read about doll lines, ebooks, and characters. Everyone is welcome to help edit and create an extensive database on La Dee Da.

About this wiki...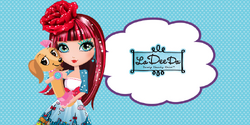 Don't know anything about how to edit? Here are some guides that can be helpful for you: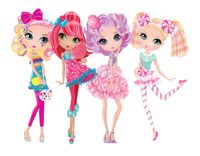 Don't know how to help or improve this wiki? Here are some links that can guide you:
Here at La Dee Da Wiki we have some rules for the users behavior and edits. Follow this small list of rules and you will have a great time here:
Foul language is not allowed under any circumstances.
Illegal content is forbidden on the Wiki.
Vandalism will result in an immediate and one week ban.
All of the pages should include real, factual content.
If the edits you make do not provide anything to the wiki, you'll be warned.
If you continue with those edits, you'll be banned.
Characters
eBooks
How to Help
All pages can be edited and you are welcome to join us and contribute to this wiki. Everyone is free to create a new page or edit an existing one. If you have any questions about the wiki or helping out, you can ask one of Amelia's Notebooks Wiki's administrators.
If you are new to wikis, you may want to read the help page.
A list of all help pages can be found in .
If you want to help but you're not sure where to start, try improving the various articles by expanding them.
Another helpful activity would be to check the list of wanted pages for frequently linked-to articles that don't exist yet.
You can find a list of useful templates on .
If you want to experiment with editing a wiki, please do it in a sandbox, not in articles.
Featured character

Hi I'm Dee!
I'm OBSESSED with fashion design. To get inspired, I need 3 things: my sketchbook, my lucky pincushion bracelet, and my dog
Le Bun!
Age: 16. Finally!
Birthstone: Ruby
Fave Color: Every possible shade of red
Fave Food: NY pizza
Secret Talent: Blogging
My designs are all about sizzling colors, EPIC accessories, and anything rowdy shouty chic!
Read more...
Community content is available under
CC-BY-SA
unless otherwise noted.